Cowboy Cool Meets Urban Chic
We aren't ready to hang our hats up. The PBR fun can – and will – continue, in an even more socially responsible way.
We're thinking outside the (bull) box and adding more socially distanced seating and staff to serve you, as well as adjusting our hours, to create a cool cocktail experience unique to PBR Big Sky.
Grab your hat and mask (or preferred face covering), and join us at PBR Big Sky!
Learn more about our commitment to safety here.
Check out our FACEBOOK page for updates, hours and information.
From the toughest sport on dirt, comes Kansas City's most stunning country bar. Live country and southern rock bring the PBR party downtown to KC Live!.
Throw in cold beer, hard drinks, and a little bull ridin', and it's every cowboy and cowgirl's nighttime oasis.
Celebrating a special occasion? Bachelor, Bachelorette, Birthday, Divorce Party and more VIP Packages available!
For more information, custom packages or to book your party now,
call (816) 876-5645 or email info@pbrbigskykc.com.
Check out our NEW cocktail set-up below!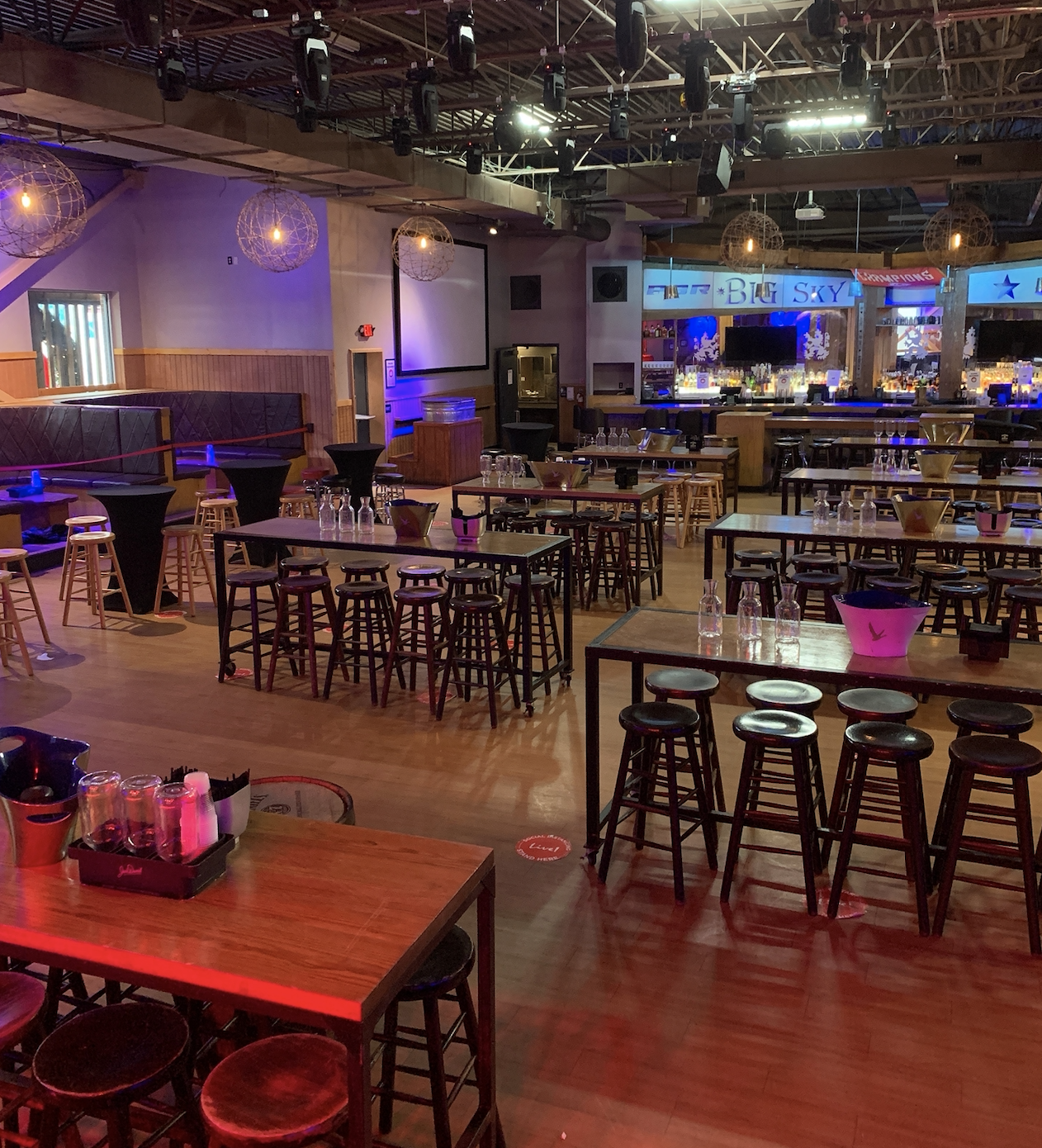 A 1% facilities fee will be added to the total of each check. This fee is not a tip or service charge.