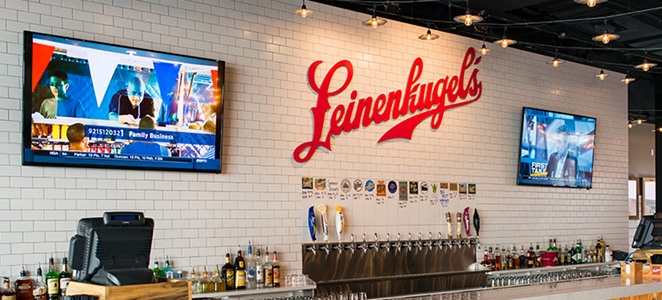 Metro Businesses, Community Show Appreciation for Police on National Law Enforcement Day
Maybe you've noticed there's a "National Day" for just about everything. But wedged between "National Bubble Bath Day" and "National Bobblehead Day," there's a day actually worth honoring -- it's "National Law Enforcement Day."
Law enforcement jobs are sometimes thankless. That's why places like Leinenkugel's are saying thanks in the form of big discounts.
"When I was younger, watching my dad, I got to go on a bunch of ride-alongs with him," KCPD Officer Austin Bax said. "And ever since then, I wanted to do that after he took me out multiple times. I knew what I wanted to do."
Bax looks forward to a long career in law enforcement.
The 23-year-old has already spent almost three years on the force. "Blue" is in his blood.
"My dad and grandpa were both cops," he said. "They both loved their job, and after seeing how my dad -- different units he went to and watching him do his job -- it inspired me to be a cop. And that's why I'm out here. It's a great feeling, being able to help people, be first on scene."
Officers like Bax felt a little extra love on Jan. 9 -- "National Law Enforcement Appreciation Day."
"We're offering 50 percent off for anyone in law enforcement, anyone with the downtown fire department or retired military veterans," said Erik Storms, the general manager of Leinenkugel's.
The Power and Light District restaurant was one of many metro businesses that showed support Tuesday.
"Just an appreciation for all their hard work and everything they do for our country and our city," Storms said. "I think they deserve more than one day."
"I love that they do it," Bax said. "It's a great honor to do this job and have people appreciate it because not all people appreciate police officers. So it's good that people actually care for us and want to try and help us out in as many ways as possible."
Local departments are also feeling the love online. The cities of Grandview, Overland Park and KCMO all tweeted some appreciation for law enforcement in their area.
If you happen to see an officer -- Tuesday would be a good day to say thanks.