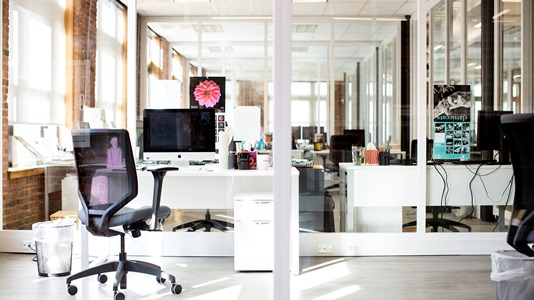 Two Light Will Include Coworking Space
When the Two Light tower opens in the spring, it will include a two-level coworking space for entrepreneurs.
The coworking space, called Spark KC, will occupy 15,000 square feet, the Kansas City Power & Light District announced in a Tuesday release. Spark KC's offering will include live/work packages with technologically advanced, branded apartments. The release calls it the first coliving opportunity for "the Kansas City startup ecosystem."
The Cordish Cos., the developer of the apartment high-rise, started a similar program at its property in Baltimore in 2016. It doubled in size last year to 40,000 square feet, according to the Baltimore Business Journal.
Spark Baltimore offers 50 coworking desks, 28 offices and three private suites. It has grown to 110 companies in its first two years, the release states.
"Our vision for Spark is to provide local entrepreneurs an affordable, appealing, flexible way to locate and grow their businesses," Shervonne Cherry, Spark's director of community and partnerships, said in the release.
Two Light, the second of four planned high-rises in the Power & Light District, is scheduled to open as early as May 4, sooner than expected. The 24-story tower will add more than 400 residents at the corner of Grand Boulevard and Truman Road.
The 25-story One Light opened in November 2015 just north of Two Light at 13th and Walnut streets. Three Light is a $130 million, 300-unit tower at Main Street and Truman Road; it could begin coming out of the ground late this year and open by 2020.