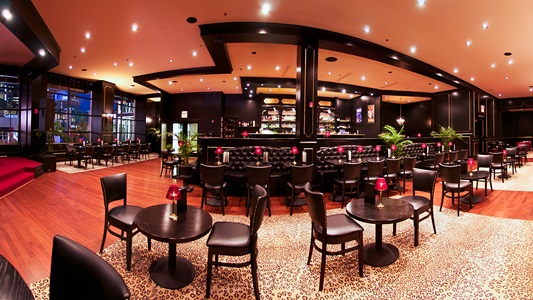 Two KC-Area Bars Made The Daily Meal's 2018 '150 Best Bars in America'
Two very different local bars made The Daily Meal's 2018 list of the 150 best bars in America.
The Kill Devil Club is a sleek cocktail bar at 31 East 14th St. in the Power & Light District that serves live jazz alongside drinks made with top-shelf spirits. The menu features Kobe meatballs, artisanal cheese boards and a rum punch made with cinnamon bark syrup and fresh lime juice. The Kill Devil Club, open since 2012, is No. 116 on The Daily Meal's list.
Johnny's Tavern, a Lawrence bar that opened in a former farm implement store in 1953, is all about hot pizza and cold beer. Entertainment at the original location at 401 N. 2nd St. includes Jayhawks and Royals games on TV, and Cajun Night on the first and third Wednesday of the month.
Johnny's, at No. 140 on The Daily Meal's list, has nine other locations in the Kansas City area. The pizza is famous, but don't sleep on the grilled hot wings, which made our roundup of KC's best last year.
The Daily Meal's list featured 28 New York bars, 18 California bars, 11 Texas bars and eight Chicago bars. Each spot was judged on drinks, decor, food and bartenders, among other things.
The top three bars on the list are Broken Shaker in Miami Beach, Fla. (No. 1), The Aviary in Chicago (No. 2) and The Dead Rabbit in New York City (No. 3).
In other Kansas City bar news: Manifesto, a speakeasy-style cocktail bar at 1924 Main St. in the Crossroads, is up for a James Beard award for Outstanding Bar Program for the second year in a row.