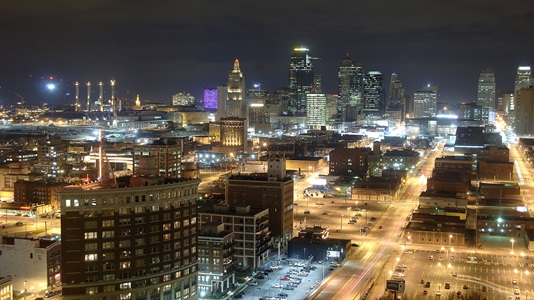 News
Two Light Construction Will Wrap Up Early

The exterior facade and many units already are near completion in the $120 million, 296-unit tower, which will be ready for occupancy in May.

Painting KC: From Homelessness to Successful Muralist

Alexander Austin talks about his journey from being homeless to becoming a successful muralist in Kansas City. Most recently, Austin has been working on a mural on Kansas City's Two Light luxury apartment tower.