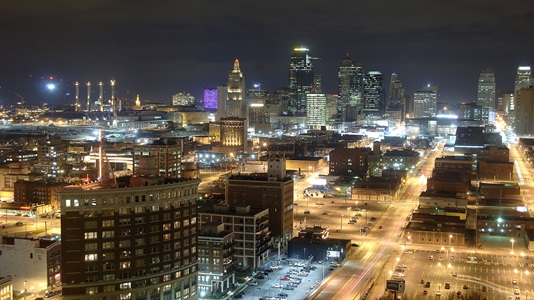 News
Cordish's Spark KC Bringing 'Co-Living' Concept to Two Light Apartments by Late 2018

A new co-living concept planned for the Two Light luxury apartment tower

Two Light Will Include Coworking Space

When the Two Light tower opens in the spring, it will include a two-level coworking space for entrepreneurs.

Welcome to the Neighborhood: America's Sports Stadiums Are Moving Downtown

New sports arenas are altering the financial formula for building these behemoths by surrounding themselves with apartments, bars and office towers — not parking lots.

Metro Businesses, Community Show Appreciation for Police on National Law Enforcement Day

Maybe you've noticed there's a "National Day" for just about everything. But "National Law Enforcement Day" is a day actually worth honoring.

Two Light Construction Will Wrap Up Early

The exterior facade and many units already are near completion in the $120 million, 296-unit tower, which will be ready for occupancy in May.

Painting KC: From Homelessness to Successful Muralist

Alexander Austin talks about his journey from being homeless to becoming a successful muralist in Kansas City. Most recently, Austin has been working on a mural on Kansas City's Two Light luxury apartment tower.