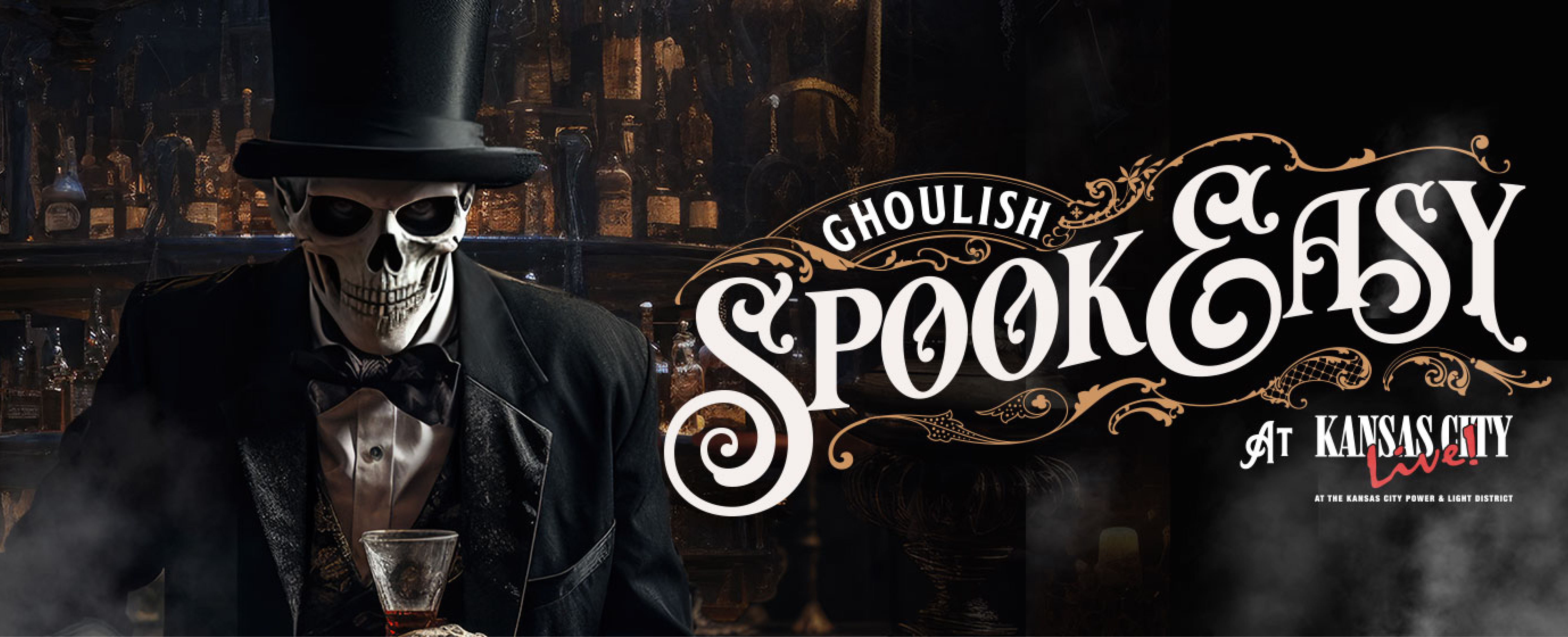 Ghoulish SpookEasy at KC Live!
Every Thurs-Sat in October 5th-31st
Open at 4PM
**GET FIRST ACCESS ON OPENING NIGHT 10/5**
🦇🦇🦇🦇
Enjoy Halloween like never before at KC Live! Step into the depths of darkness inside the Ghoulish SpookEasy at KC Live! Indulge in your feverish Halloween core with tasty cocktails, costume contests every Saturday night & special theme nights. Soon to be your favorite Halloween bar in downtown KC. Come on out for a spooky time!
No Reservations Required! Stay tuned for our theme nights.
**Special thanks to our partners at Tom's Town Distillery**